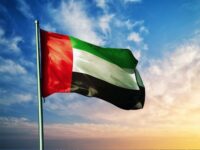 The United Arab Emirates (UAE) is known for its luxurious lifestyle, stunning architecture, and economic growth. With a booming economy and a high standard of living, the UAE is an attractive destination for individuals seeking job opportunities. In 2023, there are several top jobs in UAE that individuals can pursue to kick-start or advance their careers.
Healthcare Professionals: With the COVID-19 pandemic highlighting the importance of healthcare professionals, the UAE has invested heavily in its healthcare system. Healthcare professionals such as doctors, nurses, pharmacists, and lab technicians are in high demand in the UAE.
Digital Marketers: The demand for digital marketers is on the rise in the UAE as businesses increasingly rely on digital platforms to reach their customers. In 2023, the need for skilled digital marketers, including SEO specialists, social media marketers, and content creators, is expected to increase.
Engineers: With ongoing development and expansion projects in the UAE, engineers of various specialties such as civil, mechanical, electrical, and software are in high demand. The demand for skilled engineers is expected to continue in 2023.
IT Professionals: The UAE has invested heavily in technology, and the demand for IT professionals is on the rise. The country is home to several multinational companies that are always on the lookout for skilled software developers, data scientists, and cybersecurity experts.
Hospitality and Tourism: The UAE is a popular tourist destination, and the hospitality and tourism industry is a significant contributor to the country's economy. In 2023, the demand for hospitality and tourism professionals such as hotel managers, tour guides, event planners, and chefs is expected to increase.
Finance and Accounting Professionals: With the implementation of VAT in the UAE, the demand for professionals with expertise in taxation and accounting is on the rise. Skilled finance and accounting professionals such as accountants, financial analysts, auditors, and tax experts are in high demand.
Education Professionals: The UAE has a strong education system and continues to invest in education. In 2023, there will be an increased demand for education professionals such as teachers, professors, and administrators. The country is also home to several international schools, offering opportunities for teachers with experience in international education.
The UAE offers several job opportunities for individuals looking to advance their careers or start anew. With a focus on healthcare, technology, and tourism, the top jobs in UAE for 2023 are diverse and in high demand. Whether you are a healthcare professional, digital marketer, engineer, IT professional, hospitality and tourism expert, finance and accounting professional, or education professional, the UAE offers ample opportunities to grow and succeed.