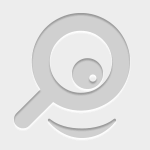 we need Hotel and restaurant helper. salary 1000-2000 + accommodation + transportation + visa can apply to [email protected] [email protected] 058930928
15 total views, 15 today
DuJobs - Jobs in Dubai
DuJobs is a free website to post new jobs opportunities in Dubai or elsewhere in the UAE. Job seekers can post their skills on the website as well. Register now and start posting on DuJobs within minutes. Manage all ads from your personalized dashboard, DuJobs is free now and forever!
Join Now!
Scam Awareness
Never send money to anyone Real employers don't ask for money at all.
Check the contact person authenticity Employers usually don't use email account from free providers such as gmail or yahoo etc.
Check the company website Ask for the employer website, and try to verify its authenticity.
Just be careful Make sure you are talking with real people and not a bad scammer.
Report scams if you feel one of the posts is just a scam, please make sure to report it so we can take an action regard it.