Salary:

AED 4,000.00

City:

Dubai

Address:

port saeed road deira dubai

Phone:

0554546015

Profession:

Sales

Listed:

May 14, 2017 8:20 am

Expires:

This ad has expired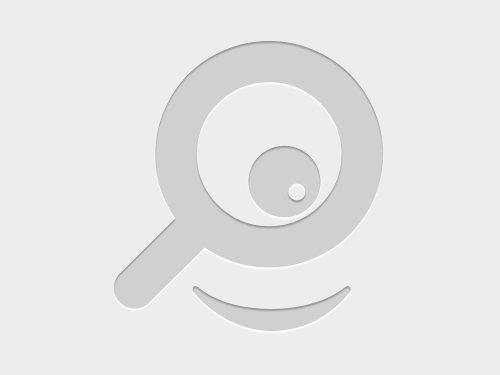 Description
Jangi Khan Baloch
Phone: +971554546015
Email: [email protected]
PROFILE SUMMARY___________________________________________________________ __ _
A young experienced and result-oriented professional with proven abilities. Seeking a challenging opportunity to demonstrate my skills and abilities and attain experience and knowledge in an organization working on a global scale offering scope for career growth and professional development.
Profile
 Result-oriented, professional experienced in Sales & Marketing
 Excel in fast-paced environments as well as in team work
 Knowledgeable in Human Resource & Information Technology
 Full understanding of the current archiving system and methodology
 Skilled in general office duties, filing, preparing correspondence document control
 Technically proficient in Microsoft Office: Word, Excel, Access, Power Point and Outlook
 With Knowledge of basic computer trouble shooting
 Have Positive, helpful and cheerful attitude.
 Flexible and able to adapt to work environment easily
 Work well independently and as part of a team.
 Proven ability to multi-task with attention to meet organizational goals.
PROFESSIONAL EXPERIENCE________________________________________________ _
Sales Executive and Coordinator
Grand Radium Technical Services LLC Dubai
Duties and Responsibilities
 Dealing in Events , Events materials production , Exhibition stands , Booth stands , interior fit out ,all kind of wooden work
 Negotiate the terms of an agreement and close sales.
 Followed up on positive leads , Made follow up calls to ensure customer satisfaction.
 Provide customers with quotations.
 Maintained contact with existing customers for leads.
 Negotiated product price, Assisted in payment procedures.
 Coordination between Clint and production house .
 Contributes to team effort by accomplishing related results as needed.
 On site till the job get done .
Sales Executive
Al Onwan Commercial Broker LLC. Dubai (G F GROUP FZC RAK)
Duties and Responsibilities
 Provided excelled product information. Followed up with the new and potential clients.
 Demonstrated features and operation of products, Arranged product displays (Demonstrations).
 Arranged and participate in the delivery of products.
 Gather market and customer and competitors' information.
 Marketing, advertising and promotion online and on field.
 Prepares reports by collecting, analyzing, and summarizing information.
 Negotiated product price, Assisted in payment procedures.
 Maintains professional and technical knowledge by attending educational workshops; reviewing professional publications; establishing personal networks; benchmarking state-of-the-art practices; participating in professional societies.
Administrative Supervisor Future Life Style LLC Dubai UAE
Duties and Responsibilities
 Performs a variety of secretarial duties such as drafting and typing routine correspondence, arranging meetings.
 Tracks office or program expenditures by recording expenses, alerting the supervisor to budget overruns and unusual expenses and authorizing purchases. Maintains a variety of financial records such as petty cash fund, purchase orders and cheque requisitions. Provides input into budget formulation.
 Represent my own organization at trade exhibitions, events and demonstrations.
 Identify new markets and business opportunities.
 Record sales and send copies to the sales office.
 Official administration and purchasing.
 Performs other related duties as required.
Sales Representative And PRO
Perfection Businessmen Service L.L.C-Dubai UAE
Duties and Responsibilities
 Visit potential customers for new business Setup in UAE .
 Keep track of new companies opening in the market and be first one to approach them. For service .
 Coordination between the Businessmen and Companies from inside and outside.
 Documents Clearing Services from the Government Department .
 PRO Assistance.
 Arrangement of visit visa and Hotels transportation and all programs internally for clients and businessmen in all over UAE.
 Maintains relationships with clients by providing support, information, and guidance; researching and recommending new opportunities; recommending profit and service improvements.
 Develop and maintain sales relationships with all customers and companies.
 Official administration and purchasing.
Sales & Reservation/ Data Entry Operator
Almolabi Hajj, Umra & Tourism-Dubai UAE (Completed 2 Years)
Duties and Responsibilities
 Deal in UMRA and HAJJ visa.
 A sound relationship and well known to UAE Hajj and Umra market.
 Arrangement of Hotels in Makkah and Medina from suppliers and companies.
 Arrange transportation and all programs internally in KSA.

82 total views, 1 today
DUJOBS UAE - THE LARGEST JOB OPPORTUNITIES DIRECTORY IN DUBAI
Listing ID: 5065917dae645316