Salary:

After Interview

City:

Dubai

Industry:

Consumer Goods

Career:

Mid Career

Job Type:

Full Time

Gender:

Female

Listed:

July 18, 2018 6:12 pm

Expires:

112 days, 21 hours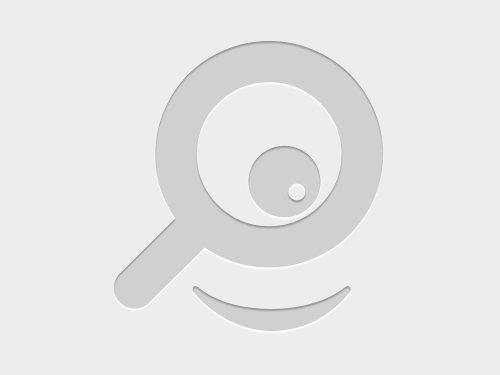 Description
Nationality: FILIPINO
Age Bracket: 25 – 35 years old
Gender: FEMALE
Educational Attainment: Bachelor's Degree or other equivalent experience in areas relating to accounting and order processing. Post-Graduate status is an advantage but not necessary.
No. Years of Experience: Minimum of 3-5 years' experience in a similar FMCG production environment. Solid understanding of order processing, shipping and logistics, warehouse management, inventory management, procurement and planning, and accounting.
Certifications/Trainings Needed: Intermediate MS Office skills (excel, word, outlook, and PowerPoint) is required. Preferably with experience in ERP software (knowledge in Navision is an advantage).
Job :
Responsibility 1: Client Management
1. Communicates with clients regarding stocks, pricing, and order-related matters. Liaises with planners and purchasers to ensure that delivery commitment is fulfilled.
Responsibility 2: Sales Order Processing
1. Preparation of sales and purchase orders and invoices.
2. To support a team which performs order management duties on an accurate and timely manner from order entry up to on-time shipment/delivery to customers including order confirmation issuance.
3. Communicates directly with clients regarding availability of stocks, pricing, and other order-related matters.
4. Coordinates with Warehouse and Shipping Departments to ensure that delivery commitment is always fulfilled.
5. Preparation /Issuance and checking of various documents such as pro-forma invoice, purchase orders, and invoices.
6. Must be scrupulously vigilant to details. Ensures order details are entered in the system.
7. Task includes processing of charity orders.
Responsibility 3: Order Monitoring
1. Ensures accurate and reliable cross-checking of the gross-loading report and packing list against the purchase order to guarantee all ordered products are shipped completely and timely. Proper updating and monitoring or orders, weekly sending of shipment schedules to customers and regular filing of all documents for traceability purposes.
2. Receiving and validating stock allocation from the warehouse team, cross-checking the gross loading report and packing list reliably against the PO to guarantee all orders are shipped completely.
3. Consistently checks shipping documents to ensure accuracy and coordinates the same client and to the specific customer for approval.
4. Maintains and monitors reports for orders, status updates, shipment schedules, ensuring that KPI targets are considered.
5. Attends meeting with other departments to keep up-to-date- with schedules of the upcoming week-loading plan, as well as ensuring orders are shipped to customers without delay when or as required.
6. Cooperates with fellow associates and with clients to discuss and resolve any order-related issues.
7. Coordinates with clients regarding stock checking tasks, establishing of new procedures and provide information and updates shared to the entire team.
8. Prepares pre-and post-shipment documentation including the preparation of packing list, customs declaration, bill of lading, and other customs clearance documents.
9. Ensures accuracy in documentation and compliances to meet the company standards.
10. Ensures proper shipment schedule preparation, update, and coordination.
11. Communicate with and fulfill requirements of customers and/or clients while ensuring compliance with UAE regulations for import/export.
12. Proper update and monitoring of orders, report creation, checking of stocks, checking of shipping documents and schedules. This includes filing and maintenance of shipment schedules and other order related reports and maintaining up to date customer information in the system.
13. Maintaining of database reports with the knowledge of computer applications such as but not limited to MS-Excel, ERP and Navision.
14. Maintains and approves customer appropriate cartons or variants in Navision
Responsibility 4: Reportorial tasks and other general office processes
1. On-time presentation of Minutes of Meetings for Order Processing Team and UK's information. This includes making follow-up for pending concerns to attain resolution.
2. Provides accurate and on-time reports for inter-departments and counterparts.
3. Performs basic stock checking to serve as a backup of the main stock checker.
4. Accurate checking and preparation of original shipping documents for courier dispatch to customer.
5. Perform other duties assigned from time to time.
246 total views, 0 today
DUJOBS UAE - THE LARGEST JOB OPPORTUNITIES DIRECTORY IN DUBAI
Listing ID: JOB846523274